Pomonal Estate Winery
Pomonal Estate Winery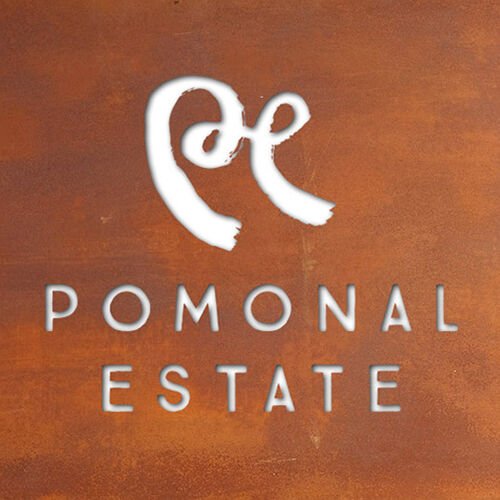 OUR STORY
Est Dec 2017
A Winery, Microbrewery & Cider House In the Picturesque Village of Pomonal, Victoria
Pomonal Estate is a newly established Winery, Microbrewery and Cider House located in picturesque town of Pomonal. We are just 10 minutes from Halls Gap and nestled alongside the Grampians National Park in Victoria.
Adam and Pep have a small family business and they pride them selves on producing beautiful Grampians regional wines, delicious range of small batch locally crafted beers and ciders along with and providing and supporting wonderful local produce in our Café and Cellar Door.
Their dream really started in 2014 when they were given the opportunity to build their dream. Adam and Pep went on a journey looking at over 23 wineries that were for sale in Victoria and New South Wales. During this time Adam moved his hand to brewing beers, where they were showcased at the monthly local Pomonal Market, which became quite well known in our small community.
From here on in it was full steam ahead and they employed a local contractor to build their Cellar Door. Many materials used inside were recycled and locally sourced. The Redgum posts in the bar came from the old Seppelts Great Western train station. The beautifully crafted red gum bar and hardwood feature walls were also sourced from Pomonal.
Adam and Pep planted their 3 acre vineyard, (Shiraz -2 acres &Riesling – 1 acre) along with our Cider Orchard in August 2017. They are hoping to have their very first production from the vineyard in 2021. Mt Langi Ghiran and Leigh Clarnette from Clarnette & Ludgvisen are our contract winemakers, along with Harcourt Cider, contractor for our ciders.
In 2020 Adam & Pep and their team were proud winners of "Hospitality and Tourism Award", "Business of the Year Award" and Bronze Award at the Victorian Wine Show for 2018 Sparkling Riesling.
Adam & Pep pride themselves on supporting locals and local producers from supplying local food for our menu, having local produce for sale, displaying and selling local artworks, supporting musicians with live performances here and employing locals to be part of our wonderful and ever-growing team.
The journey has so far been exciting and challenging. The business has become a popular place for locals and tourists alike and we hope to continue to provide wonderful produce from the Grampians region and a venue where people can relax, enjoy catching up with friends and family and enjoy some time out.